Hung Cheong Jewellery & Watch
A HISTORIC PARTNERSHIP
As a proud partner of Rolex for more than seven decades, Hung Cheong Jewellery & Watch continues its time-honoured legacy with Rolex Malaysia, a feat unsurpassed as East Malaysia's most prominent, family-owned and operated luxury watch retailer.
PAST, PRESENT, AND FUTURE
Founded by late Mr Ho Chin Thong in 1932 as Hung Cheong Watch Dealer, Hung Cheong Jewellery & Watch has grown to become Sarawak's premier luxury watch destination, known for its exceptional level of customer service and technical know-how.
Starting off its humble beginnings at no. 40, India Street in Kuching, the company had since grown from its first shop-in-shop at Wisma Seberkas, before introducing the very same concept with Rolex to Elektra house in the 1960s. Soon after, Hung Cheong Jewellery & Watch relocated to Sarawak Plaza, later expanding the company's horizons to The Spring Shopping Centre where it currently offers a wide assortment of prestigious Rolex timepieces.
ROLEX AND HUNG CHEONG JEWELLERY & WATCH
This monumental partnership began in 1946, with the very first Rolex shop-in-shop concept opening in Electra House in the 1960s. The store offered customers a wide assortment of Rolex prestigious timepieces, already well-known at that time for its highly reliable and high-precision wristwatches.
With years of experience under its belt, the company's unparalleled knowledge is a testament to its skill and family-oriented values, bringing along esteemed relationships with longstanding Rolex customers spanning over three generations.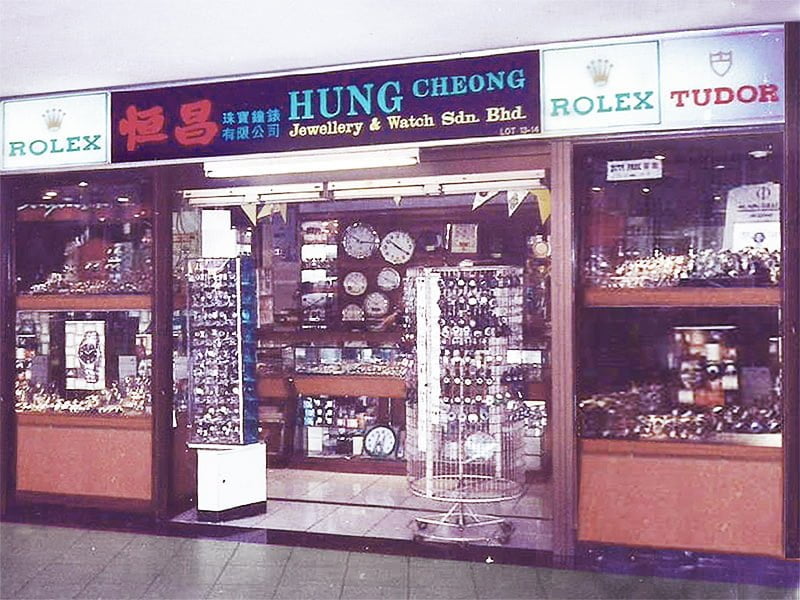 HUNG CHEONG JEWELLERY & WATCH TODAY
Today, Hung Cheong Jewellery & Watch prides itself on maintaining an exceptional level of customer service standard throughout the decades. Being a family-owned business, it has also forged many esteemed relationships with long-standing Rolex customers.